Stay Informed
Get the latest GoodLife Kids Foundation information on how youth with special needs are benefitting from fitness, events and more!
Sign Up Now
Ways to Give
Giving looks different to everyone. Whether you want to make a donation, host a fundraiser, or participate in an event, you'll find everything you need to get involved on this page.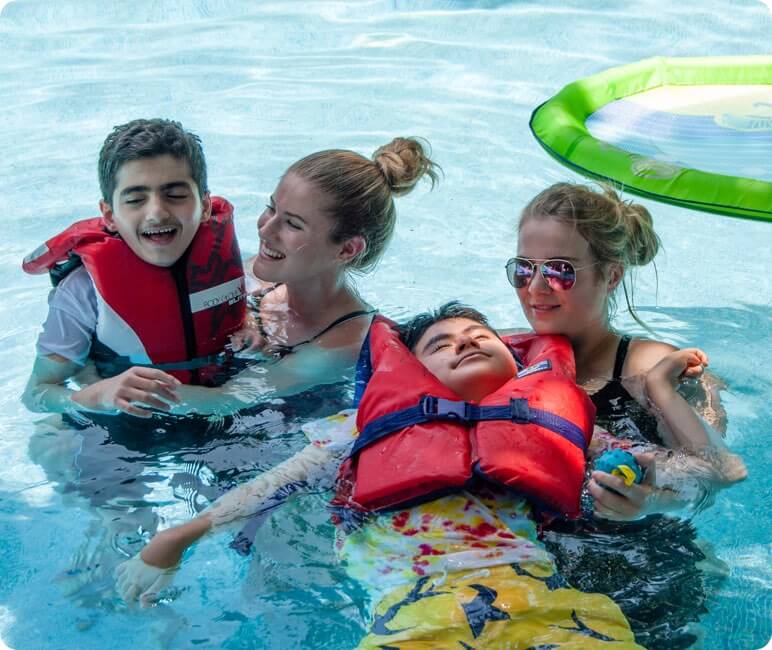 Turning Values into Action
We know that being physically active has all kinds of benefits for kids and youth. Active kids and youth build strength and endurance, sleep better, build self-confidence and friendships, and have a lot of fun! You have impacted the lives of over 260,000 kids across Canada through programs that inspire a love of physical activity.
We believe kids and youth of all abilities deserve the chance to enjoy what being active has to offer. Your support will help break down barriers to participation and enable kids and youth with special needs to take part in ongoing physical activity programs in communities across the country.
The MOVE Program
Make a donation
Donate to GoodLife Kids Foundation
Donate to The MOVE Program

Fundraise
Have a fundraising idea you'd like to bring to life?
We're listening!